Coral propagation monitor
This three day course with an Ocean Quest Global Instructor Trainer will teach you the different techniques of coral propagation and rehabilitation. Following the techniques and materials developed by Anuar ABDULLAH, founder and CEO of Ocean Quest Global.
Certification and courses:
| | |
| --- | --- |
| Minimum age to participate: | 18 |
| Prerequisites for certification: | Divemaster |
| Number of theoretical sessions: | 3 |
| Number of sessions in swimming pool/sheltered environment: | / |
| Number of dives in the natural environment: | 4 |
| Maximum depth for training: | 18 m |
| Duration for the training program: | 3 days |
The Ocean Quest Coral Rehabilitation Trainer Course is an educator certification, which allows you to join and use the Ocean Quest Global education system to teach coral propagation and rehabilitation.
The trainers in this program are committed to teaching using the techniques and methods developed by Ocean Quest.
Coral rehabilitation techniques are known as "Coral Gardening". It is a non-scientific program that allows anyone to learn how to rehabilitate a coral reef, and why not to completely restore a damaged reef.
The goal of this educational program is to ensure that corals are handled properly to minimize the impact on the coral during the restoration process.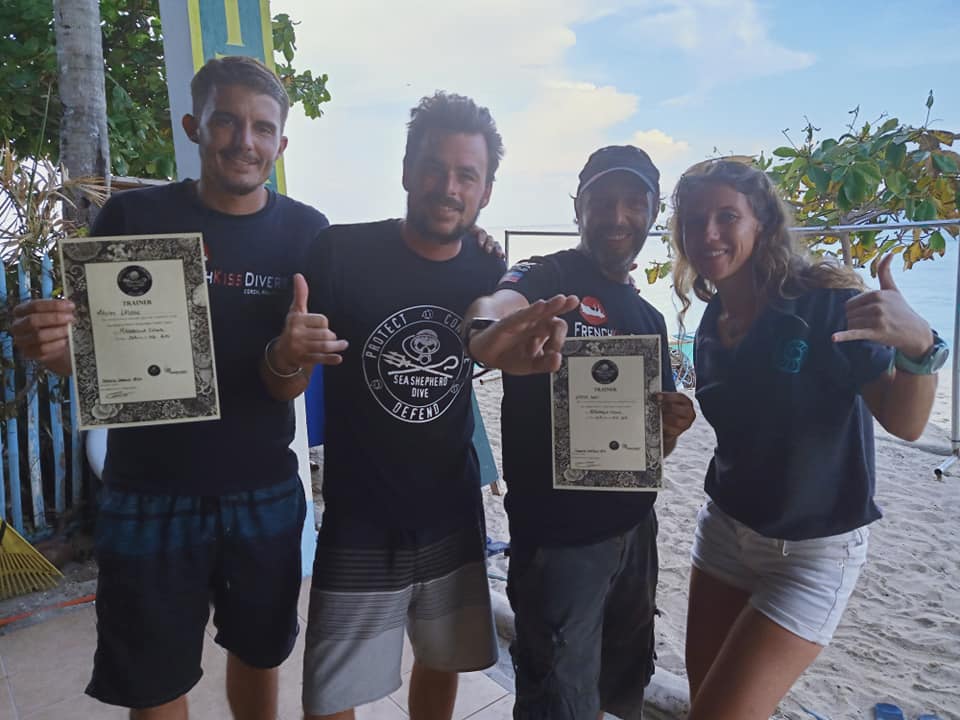 French Kiss Divers offers SSI diving courses at all levels