Become an Assistant Instructor with FKD!
The Assistant Instructor training will allow you to deepen your knowledge of the SSI system, its history, its philosophy and its pedagogy.
You will learn to give theoretical and practical presentations, and at the end of the course you will be able to teach diving to beginners during the Try Dive and Open Water programs.
PRICE
Certification and courses:
40,000 PHP
Be at least 18 years old
Have an approved RSTC medical certificate
To be certified Dive Master
100 dives minimum
Possess the equipment of a professional diver
Have a first aid, CPR and O2 certification, validated in the last 2 years
Once certified as an Assistant Instructor you will be able to :
Take Try Dive up to 5 meters (Baptism)
Conducting the Scuba Skill Update program
Teach the theoretical and practical part of theOpen Water course in shallow water, under the indirect supervision of an instructor.
Accompany the Open Water students during the exploration part of the dives 2,3 and 4 at a maximum ration of 2/1
Become a Training Specialist if you don't want to become an Open Water Instructor, but want to teach some specialties like underwater photography or navigation...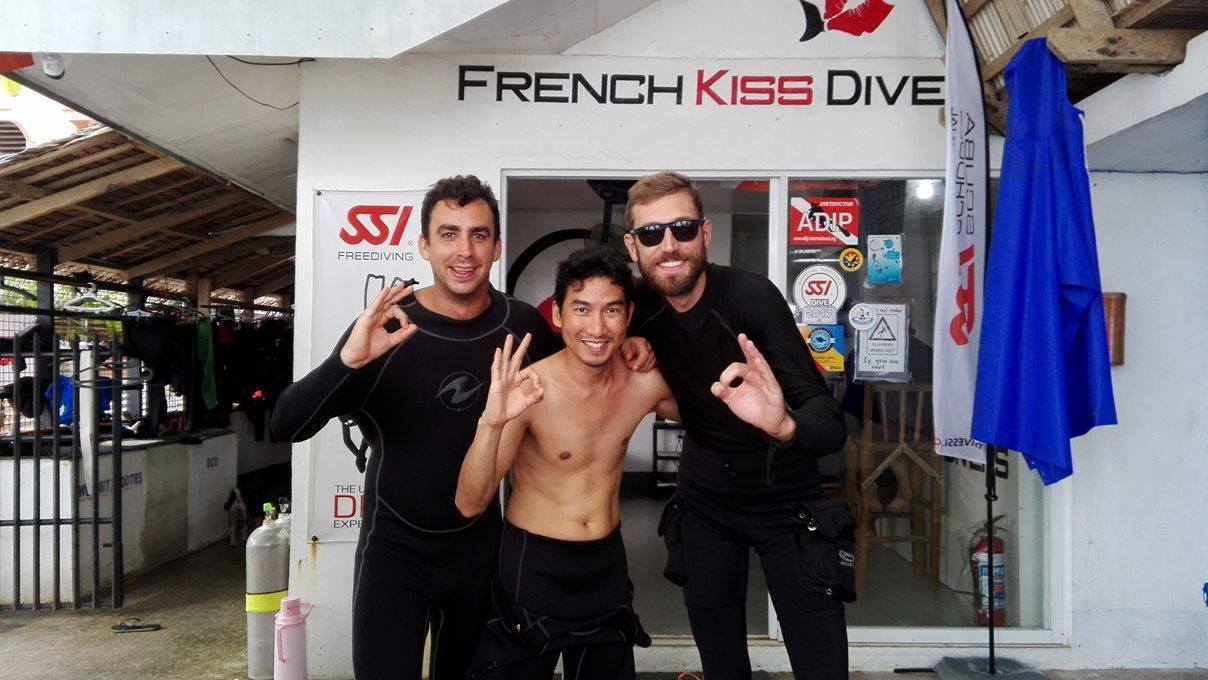 French Kiss Divers offers SSI diving courses at all levels