Become an instructor with FKD!
Once you are certified as a Divemaster, you have two options. You can work as a Divemaster (dive guide) by supervising divers who are already certified.
If you want to continue your professional development and share the exciting world in which you evolve, then the instructorate IS FOR YOU!
PRICE
Certification and courses:
155 000 PHP (DCS included)

Have an approved RSTC medical certificate
To be Nitrox Speciality certified

Be a certified Divemaster or Assistant Instructor
100 dives minimum
Possess the equipment of a professional diver 
1 - I.T.C. (Instructor Training Course)
During this course, we look at everything that was learned during the dive guide, science of diving and dive control specialist. In addition, we learn new skills to teachOpen Water,Advanced Adventurer, Nitrox and Rescue.
We will work a lot on pedagogy and teaching but we will also cover topics related to marketing and communication that will allow you to open your own dive center if you wish later on. But also to be able to work as a good diving instructor and to be able to find a job easily, which requires a good understanding of the diving industry and business.
The instructor training lasts one week, if you are already a Dive Control Specialist (Assistant Instructor), 12 days if you are only a Divemaster.
Upon completion of the ITC Instructor Training Course, you will be required to take a 2-day exam with a Certified Instructor chosen by SSI.
Once you pass the exam, you will be an official Open Water Instructor and you will be able to teach :
Try Scuba Diving , 12m max.

Open Water

Advanced Adventurer

Stress & Rescue

Nitrox Specialty

Perfect Buoyancy Specialty

Dive Guide Specialty
If you come from another agency such as PADI or CMAS, you will have to pay an extra fee for your first pro membership with SSI.
2 - Instructor Evaluation (IE)
First day
Morning
Home
Final theoretical exam of 100 questions(Science of Diving, standards, SSI system)
Second day of teaching
Morning
Evaluation of the academic teaching ofOpen Water
Academic presentation of the I.S.S. system
Afternoon
Evaluation of the Open Water course skills demonstrations in a sheltered environment
Control of the teaching of 2 skills in protected environment of the open water course
Then evaluation of the teaching of first dives and refresh dives in a protected environment
And finally, a test of the skills in a protected environment of the Stress & Rescue course
Third day
Morning
Evaluation of Academic Stress & Rescue Education
Afternoon 
In a protected environment: evaluation of the teaching and evaluation of 2 skills of the course Open Water in a natural environment
Competency check of the Stress & Lifeguarding in the Natural Environment course
O2 Administration Skills Assessment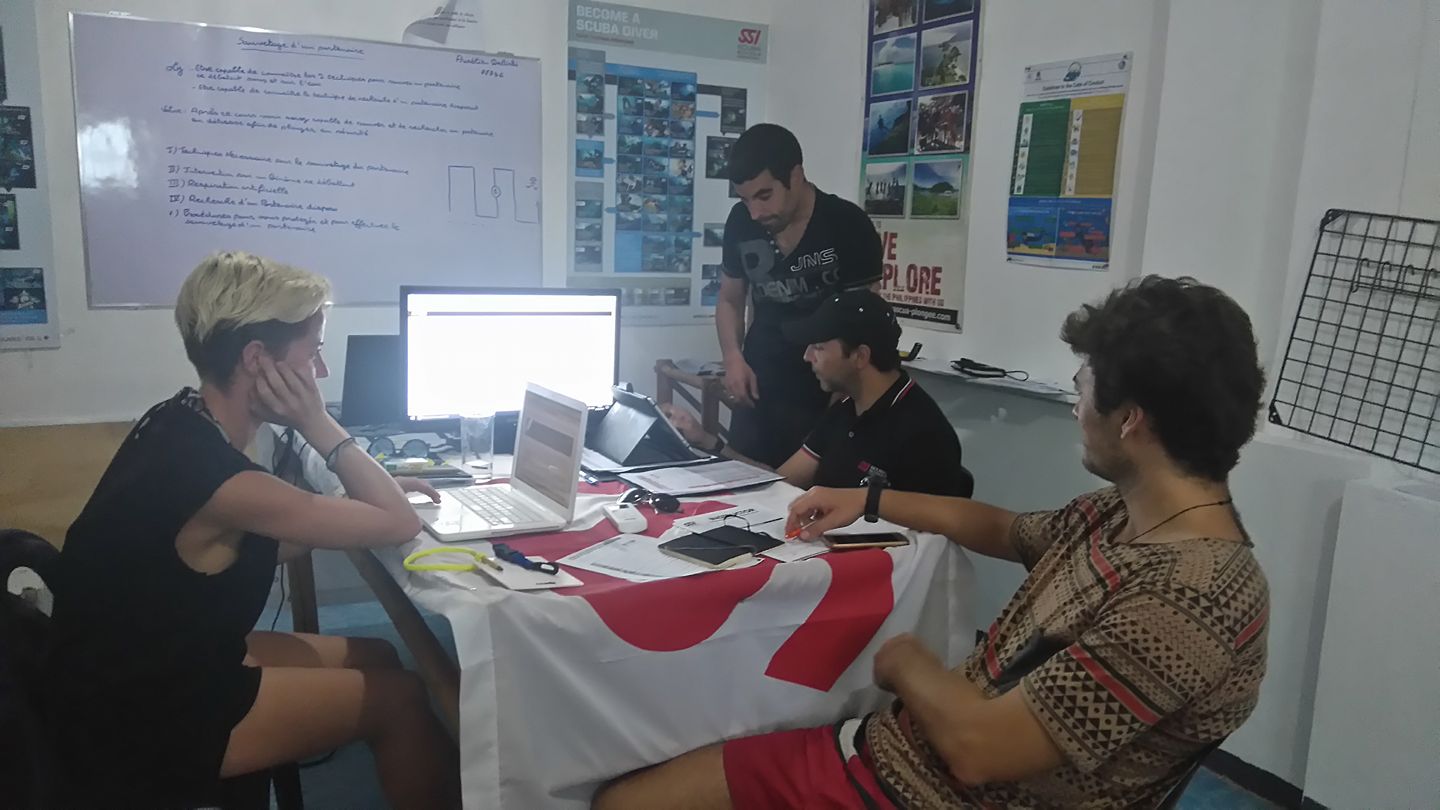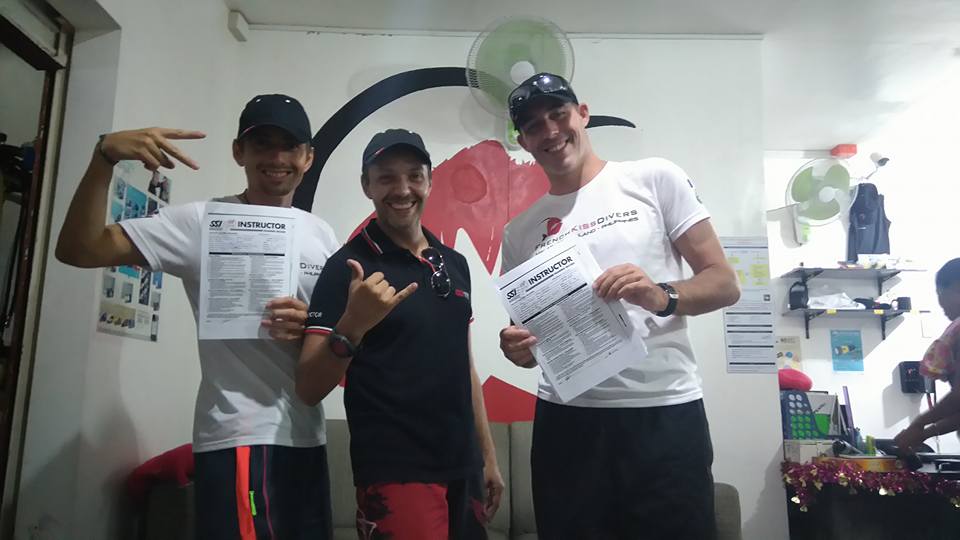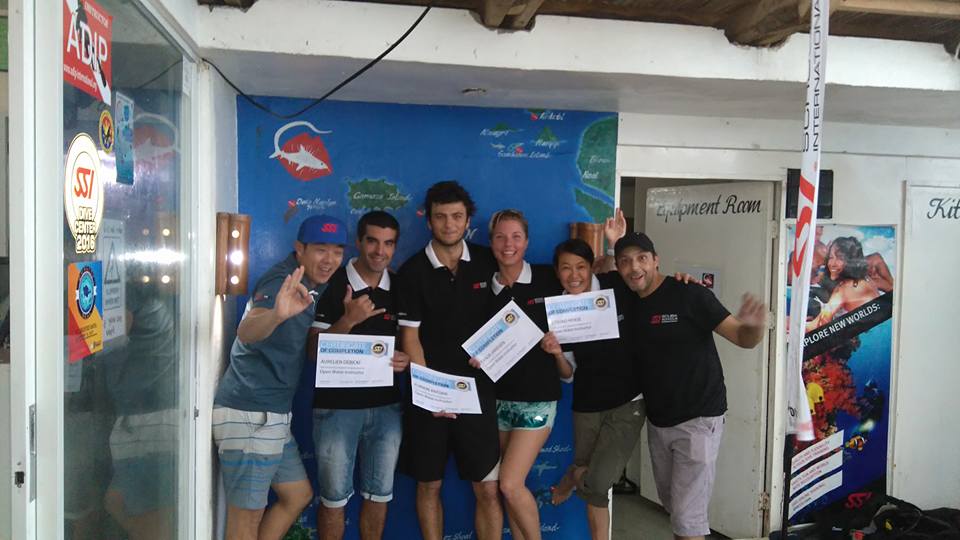 French Kiss Divers offers SSI diving courses at all levels